Our Story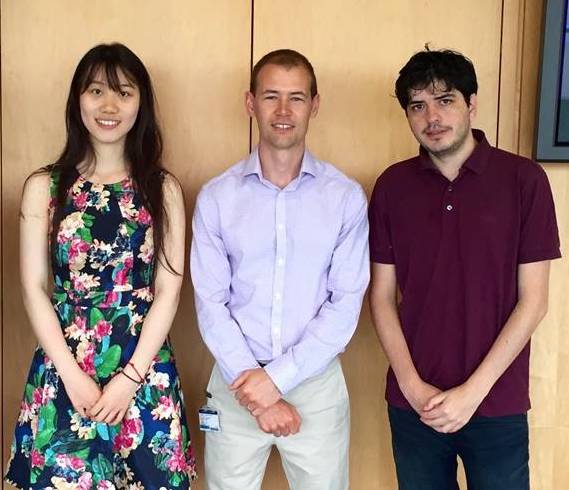 Three experts in engineering and physiology from the University of Oxford's Institute of Biomedical Engineering and the Department of Physiology Anatomy & Genetics, Dr Dongli Li, Dr James Cantley and Dr André Hallack, worked together to develop a device to address gait freezing in people with Parkinson's Disease. Three years later, in 2019, gaitQ® was founded and spun-out of the University in March 2020.
From the very beginning, our approach has been patient-led, ensuring that our products meet users' needs first and foremost.
"The product design came from listening to people with Parkinson's and their families, and translating that into a technology that could help them." - André Hallack, Co-Founder of gaitQ®
We've spoken to over 200 people with Parkinson's, their carers and clinicians to help us develop a product meeting the needs of PwP. We know from these conversations, and our endorsement by NIHR, that we are meeting an unmet need in our target market.
Our Mission
At gaitQ®, we are dedicated to improving the lives of people with Parkinson's by developing innovative solutions to improve their mobility. Addressing the problem of gait loss and associated falls is the number one research priority of Parkinson's UK. Not only do falls lead to injury, there is a significant impact on a person's confidence and willingness to engage in activities that might result in a fall. Independence is reduced and they become less active, resulting in an increase in disease progression and isolation. We are committed to making a positive impact on the Parkinson's community by continuously researching and developing innovative solutions that improve mobility, quality of life, and overall health.
Our Values
Fostering Innovation
Honesty and Integrity
Sustainability
Continuously improving
Our Partners
We are proud to have established partnerships with leading groups who share our passion for improving the lives of people with Parkinson's. Our partners play a crucial role in supporting our mission and helping us bring our innovative solutions to those who need them most.